Beautiful Freaks 28 – Autunno 2007 – di Lorenzo Briotti (lorenzobriotti@yahoo.it)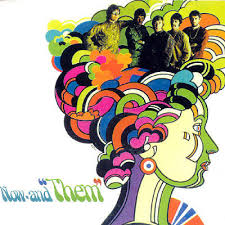 Nel 1967 durante una tournee americana i Them decidono di sciogliersi, dato che Van Morrison è interessato a continuare la carriera da solista, sotto la guida del produttore newyorkese Bert Burns. I quattro restanti  si separano in due gruppi; i Belfast Gypsies da una parte, capitanati dai fratelli McAuley che tornano in Inghilterra, e Alan Henderson che decide di trasferirsi in Texas.
Acquisisti tre nuovi membri Henderson riforma i Them e passa dal r'n'b delle origini alla psichedelia, influenzata dal sound texano dell'epoca molto "pesante" e da una buona dose di West Coast (sitar su tutto). Iniziano cambiando ben 3 etichette prima di approdare alla Tower che produce due album, tutti e due del 1968 e ristampati recentemente dalla Rev-ola su cd: "Now & Them", che contiene "Walking in The Queen's Garden" il brano più famoso dei "secondi" Them e "Time Out! Time In For Them", album meno noto ma più completo e acido.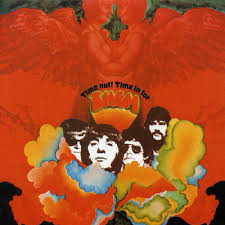 Nella versione cd di quest'ultimo, ci sono anche come bonus la prima versione del singolo uscito sul finire del 1967 per la Silly, la fantastica "Dirty old Man(At The Age Of Sixteen)" nota già da tempo dai fan del garage texano e "Square Room" il secondo singolo della band, in cui abbonda l'uso del sitar. I Them continuano fino al 1971 registrando un terzo album dal titolo "In Reality", dove ripropongono fra l'altro una versione di "Gloria" e di "Baby Please Don't Go".