Beautiful Freaks 30 – Primavera 2008 – di Lorenzo Briotti (lorenzobriotti@yahoo.it)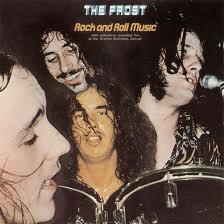 I Frost sono uno tra i più validi quartetti di hard rock del Michigan dei tardi anni '60 che a differenza di altri contemporanei della stessa scena (Grand Funk Railroad, MC5, Bob Seger, Stooges, Amboy Dukes, SRC) appaiono oggi come un gruppo minore. Con tre album incisi tra il 1969 ed 1971, i Frost entrano di diritto nell'Olimpo dell' hard rock americano; il classico sound suonato dalle band dell'area, unione tra potenza e creatività, nei Frost raggiunge un'ottima sintesi. Il primo album "Frost Music" è, a parere di chi scrive, il più bello; tra le dieci tracce, da segnalare "Jennie Lee", "Mystery Man", "Baby Once You Got It", e "Who Are You?". Il disco appare dal suono compatto e i riff chitarristici di Dick Wagner (più tardi suonerà fra l'altro con Alice Cooper e Lou Reed), sono molto trascinanti.
Il secondo disco "Rock'n'roll music" è il più famoso; ispirato probabilmente da "Kick Out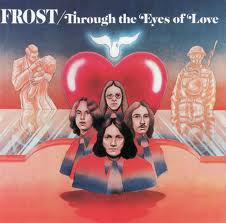 the Jam" degli MC5, "Rock'n'roll music" viene registrato live al Grande Ballroom nel 1969. Anticipa un certo suono heavy che più tardi avrà molto successo, ed ha come brani guida la versione da dodici minuti di "We Got To Get Out Of This Place" degli Animals e il brano "Rock'n'roll music".
I Frost durano il tempo anche per incidere un terzo album, "Through The Eyes Of Love" che ritorna ad avere il suono dell'esordio discografico malgrado la copertina psichedelica, con brani interessanti come "Black As Night", "Fifteen Hundred Miles" e "Maybe Tomorrow". Sono stati ristampati tutti dalla Vanguard, l'etichetta che li produsse all'epoca, e distribuiti dall'italiana Comet Records, quindi non troppo difficili da reperire.