Beautiful Freaks 54 – Autunno 2016 – lorenzobriotti@yahoo.it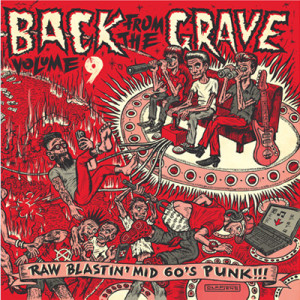 Tim Warren è uno tosto. Uno a cui non interessano le mode del momento. Da sempre segue la sua strada che è quella della sua etichetta, la Crypt Records. Fondata nel 1980, Crypt da sempre è sinonimo di sonorità super distorte e punk nel vero senso del termine. Da 35 anni Tim produce il meglio del garage dei Sixties ed anche dei decenni successivi, il rockabilly più selvaggio, il meglio del punk e del punk-blues (tra cui il primo Jon Spencer Blues Explosion per fare un nome).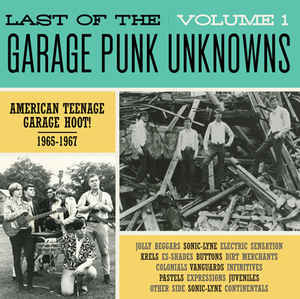 Tra le serie che ha realizzato l'etichetta tra gli anni Ottanta e i tardi anni Novanta ci sono i Back From The Grave e i Garage Punk unknowns. Si tratta del meglio che la scena garage punk americana offriva nei Sixties. Dalle cantine d'America, decine di band poco interessate alla "british invasion" prendevano un Farfisa, un microfono e una chitarra col fuzz per regalarci delle schegge impazzite da due minuti e mezzo. Siamo intorno al 1966 e gli Stooges erano ancora nel garage. "Wild american mid-60's garage punk madness" scrive lo stesso Tim in copertina di uno dei Back From the Grave per rendere l'idea. "This ain't no hippie nostalgia trip!" scrive invece nel presentare l'altra serie che, pur trattando di Sixties, è decisamente molto poco "flower power".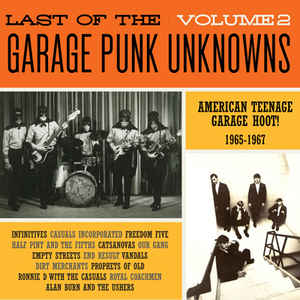 La Crypt, intorno al 2013, ha deciso di realizzare due nuovi volumi di Back From The Grave (il 9 e il 10) a cui sono seguiti ben otto volumi di "Last of the garage punk unknowns ". La selezione è più o meno la stessa dei volumi storici che si può riassumere in una parola: grandiosa. Se non li trovate ordinateli, sono consigliati vivamente. Dimenticate i Nuggets e dimenticate il 1976/77 come il biennio in cui nacque il punk. Forse nomi come The Pastels, The High Spirits, Lord Charles & The Prophets non vi dicono niente. Ma se li ascoltate capite come nei Sessanta avessero già suonato tutto.