Beautiful Freaks 29 – Inverno 2008 – di Lorenzo Briotti (lorenzobriotti@yahoo.it)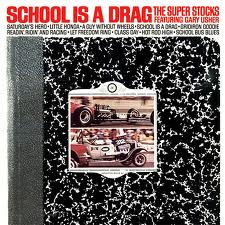 Come più volte raccontato dalle pagine di questa rubrica, nella California dei Sixties accanto ai gruppi ancor oggi ricordati e mitizzati, vi era una vivace scena di pop grazie alla presenza sul luogo di una folta schiera di produttori che molte volte erano anche cantanti, arrangiatori e leader del gruppo. Curt Boettcher, Sloan & Barri e Gary Usher sono solo alcuni tra questi, i loro nomi sono legati a gruppi noti della California dell'epoca, come Saggitarius, Association, Beach Boys, Turtles e Grassroots.
Gary Usher vanta una "specializzazione" nella produzione della surf music, genere pop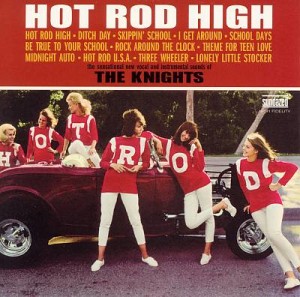 per eccellenza che va molto in tutti gli States almeno fino al 1965. Inizia scrivendo alcuni brani per i Beach Boys e altri gruppi surf (Astronauts, Four Speedies, Surfaris, Hondells, Pyramids, Dick Dale). Dal 1964 collabora stabilmente con i Tinseltown Studios di Los Angeles di proprietà della Capitol records, come cantante e leader di tre gruppi: Super Stocks, Knights, Kickstands, i più riusciti "Capitol Surf'n'rod albums"(così vengono definiti dalla Sundazed che ha ristampato la discografia completa delle tre le band).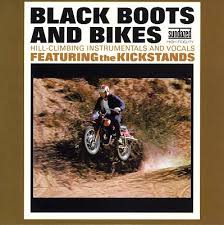 Aiutato da un gruppo di musicisti variabile, Gary Usher crea una sorta di supergruppo surf con cui suona tutti i classici del genere, come Be True To Your School (da "Hot Road High" The knights), School Is A Drag (Super Stocks), fino a Death Valley Run (da "Black Boots And Bikes", The Kickstands).
Le tre band appaiono piuttosto simili; suonano un classico surf alla Beach Boys o alla Jan & Dean e strumentali alla Dick Dale, il tutto accompagnato da sovra incisioni di auto e moto da corsa, gli ingredienti perfetti di un genere che forse oggi appare un po' datato ma che resta ancora una perfetta colonna sonora per un party in spiaggia.